Their Statutes and Codes Color of Laws Protect the Employer, Business, Corporation, Bank, the Territorial Federal "United States of America" Corporate Government and their "STATES OF" Franchised Corporation governments that are located within the outer boundaries of each Confederation state such as Florida, Georgia, New York, Virginia, etc.
According to the original organic law, Articles of Confederation, first and only 1777 Constitution for the now 50 state colonies.
Territorial Federal statute law requires employers, government departs and offices, banks, and other Corporations to request a social security number from payees, employees, or contractors if and only if you are a Corporation or U.S. CITIZEN, PERSON, or Legal Fiction in their commercial matrix!!
There is no federal law actually requiring this disclosure as a condition of employment or contract and there is no penalty for failing to obtain this disclosure except the commercial Bank or Corporation may not allow you to gain employment or open a bank account without the IMF Social Security Number assigned to you.
Or is this so?
Think about it..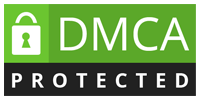 Pay with PayPal or Your Credit Card below..