Have you heard of the x1 Credit Card"? The X1 Credit Card site claims to offer credit limits up to 5X higher than traditional cards which can boost your credit score. The three major Credit Bureaus control your credit score, not this X1 Credit Card Company.
This means that a person with an average credit score of 699 can qualify to receive an X1 Credit Card for up to $25,000.00!!
Folks I have a Credit Score of over 820 from all three major credit bureaus and I do not qualify for any credit card over $20,000.00. Nor do I for an X1 Credit Card of over $25,000.00..
The X1 Credit Card site also claims that higher credit card limits mean you can spend the same amount with lower utilization, whatever that means. But they neglect to inform you that you must have a high credit score to qualify. This means that the X1 Credit Card is not for everyone.
The X1 Credit Card site also claims X1 Credit Card is built from the ground up to transform how you shop and spend.
What does from the ground up mean? Banks and financial companies just assign you a credit card number and put this X1 Credit Card number on a piece of plastic.
A 12.75-19.75% Variable APR which this X1 Credit Card website claims to give you is in competition with all the other credit card issuers. Variable APR based on creditworthiness. This APR will vary with the market based on the Prime Rate.
So the 'X1 Credit Card' seems to be no better than any other credit card that you can receive from any other credit card company that you qualify for based on your credit scores. Think about it..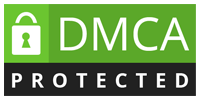 Pay with PayPal or Your Credit Card below..